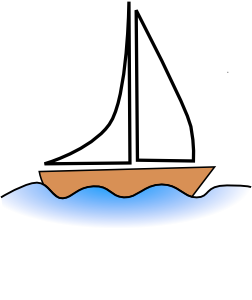 Mr Tripp buys a lifestyle
this is my new novel in progress.
It is in the vein of
and
These two books were made into hilarious films.
Chapter One
Mr. Colin Tripp stood back and admired her elegant lines. The words of the agent once again floated through his dream like state. Sound, solid, elegant lady of the sea and a steal. He roused himself and blinked in the bright sunlight. The birds were singing the fish were jumping and if there was cotton it would we high. Mrs Tripp took a look at her husband's glassy eyes and saw the unmistakable signs of love.
"Isn't she a beauty?" he purred to his wife. A real lady of the sea."
Mrs Vivian Tripp answered in her reserved manner
"Mmmm."
"What do you think? I mean really think darling." Mr Tripp looked at the 38' Gaff rigged ferro called Moonlighting which was moored at Hope Basin Marina.